SMS producers are eligible for steep discounts and free lead credits from these top-rated Internet lead vendors.
---

Shared or exclusive leads. Medicare Advantage, Supplement, and Age-In leads. A decade of Medicare expertise, with a focus on search-generated leads. SMS agents can receive up to 70 free P-24 leads with a recurring account! Consult with Precise sales representatives for details.
---

Exclusive leads only. Leads never re-sold to multiple agents. Leads generated from consumer searches at Google, Bing, Yahoo. Agent-branded landing pages. Special Offer, get $150 in Aged Leads with a new account setup!
---

Exclusive leads only. Introductory offer for SMS agents: $75 credit toward first lead purchase!
---
Shared leads. Introductory offer for SMS agents: $200 in free lead credits.
---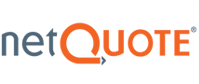 Shared Leads. Introductory offer for SMS agents: 15 free leads for signing up!
---
EM Insurance Sevices
Unsold or undersold Medicare Supplement leads for $3 - $6 apiece. Call 1-800-439-5095 to secure your territory. Have your SeniorMarketSales.com login ID ready when you call.
Leads arrive by email and are instantly accessible in the SMS Lead Advantage system, where you can generate quotes, forms and submit apps via email or eSignature. Leads are generated year-round from people actively requesting insurance quotes online. You can sell any insurance product available through Senior Market Sales.
You will need an SMS Agent ID (your login ID for SeniorMarketSales.com) and Password to enroll in SMS Internet Leads programs.
If you don't have an SMS login ID, click here to register. Forgot your SMS login ID? Call 1-800-786-5566.
---