Expanding Possibilities Empowered by Innovation
You know Mutual of Omaha for their reliable rates and respected name. You can expand your possibilities when you offer their great plans, rates, incentives and programs to your clients. Mutual of Omaha is a full-service, multi-line provider of insurance and financial services products including disability income, long-term care, and Medicare Supplement insurance.
Senior Market Sales knows agents face various challenges in today's digital age. Our software and tools are designed to make your virtual world a reality.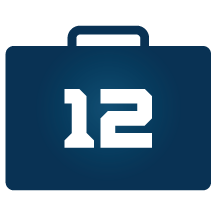 Incentive Trip
You can continue learning by visiting the training and education calendar for webinars, and other helpful resources.
Reboot Your Profile
If you're not already contracted with Mutual of Omaha, don't wait any longer to start working with a Medicare Supplement leader.