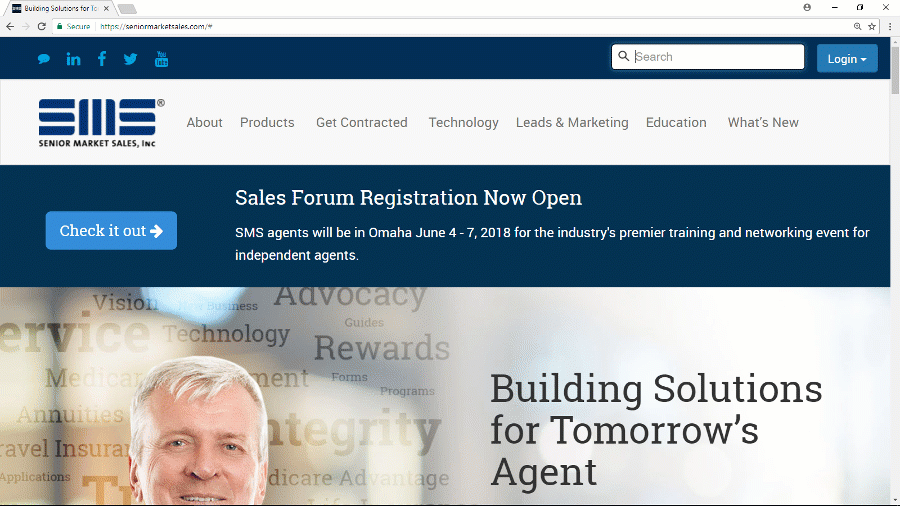 SeniorMarketSales.com is home to more than 1,200 blog posts, videos, articles and reports. And we create more every day.
With that much content, it can sometimes be difficult find exactly what you are looking for. To help make it easy, we have upgraded our website search tool. Some key benefits include:
No waiting – Instantly search through the entire SMS website.
The results you want – The most relevant results are typically displayed first.
Featured entries – We've paired content with particular search phrases, so you're more likely to find what you need.
The new search tool is easy to find. It is located in the upper-right portion of the menu, and is available on nearly every page of www.seniormarketsales.com.
Try a search and discover how easy it can be to find exactly what you want from SMS.